News
September 2020
Find out the key points of the new Decree Law, the so-called "August Decree"
May 2020
Measures to support tourism established by the "Rilancio" Decree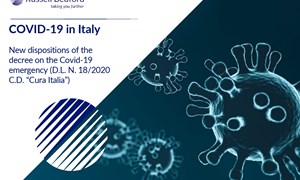 March 2020
Urgent measures to face the economic and social impact of COVID-19 in the tax and financial fields, ruled by the Decree-Law no. 18/2020 so-called "Cura Italia"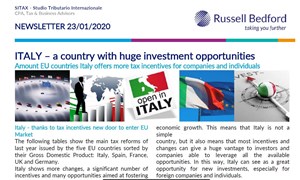 January 2020
Amount EU countries Italy offers more tax incentives for companies and individuals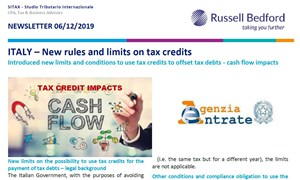 December 2019
Introduced new limits and conditions to use tax credits to offset tax debts - cash flow impacts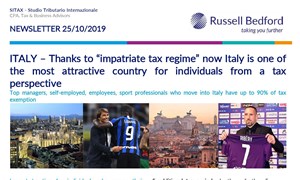 October 2019
ITALY – Thanks to "impatriate tax regime" now Italy is one of the most attractive country for individuals from a tax perspective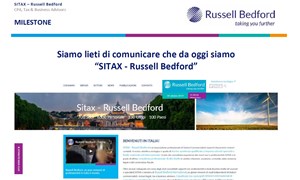 October 2019
Con l'obiettivo di continuare a consolidarci come studio globale da oggi muoviamo un importante passo avanti verso l'internazionalizzazione di SITAX, rinnovando immagine e sito web.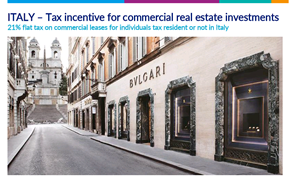 March 2019
21% flat tax on commercial leases for individuals tax resident or not in Italy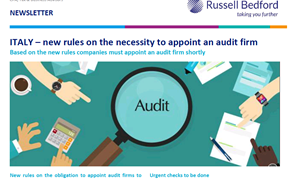 February 2019
Based on the new rules companies must appoint an audit firm shortly
February 2019
Step-up of tax basis participation in unlisted Italian companies – substitute tax 10%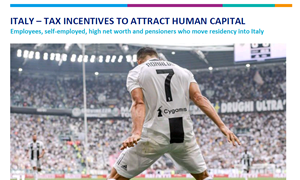 February 2019
Employees, self-employed, high net worth and pensioners who move residency into Italy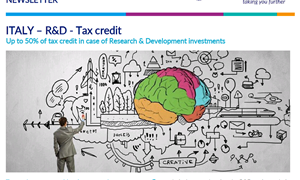 February 2019
Up to 50% of tax credit in case of Research & Development investments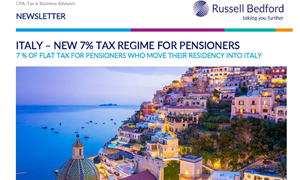 January 2019
7 % of flat tax for pensioners who moved their residence into Italy.