About
WHAT DISTINGUISHES US FROM OUR Competitors?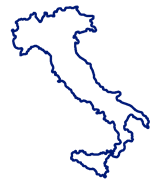 The Russell Bedford Network is based on solid and lasting professional relationships in an environment built on values like responsibility, integrity, professionalism, collaboration, excellence on result delivery.  Inside, the technical knowledge is accompanied by a deep experience in the businesses areas and sectors in which customers operate. Thanks to our network we are ready and committed to take you further.
Russell Bedford SITAX' structure is designed to answer to its original vocation and professional goals: offering highly qualified advice to a select clientele of Italian companies with business abroad and international companies investing and operating in Italy.
Inspired by the idea that only with best people we can offer our clients the best advice, we see the research and development of talents as key factor for our growth. We provide proximity to our clients, dedicating the best available team with a high degree of involvement in the assignment.
Russell Bedford SITAX' procedures are certified ISO 9001 : 2015 by IQNet Association and SQS.